The web-based business process management suite ADONIS NP, inspires a wide range of organisations, from small companies to international corporations, and is a benchmark for modelling, analysing, and optimizing business processes and organizations.
In this Product Know-How online demo we will give you a quick overview of the most important features of our BPM suite, especially focusing on innovations from the latest version of our software.
ADONIS NP 8.0 online demo will show you how to get the job done faster, better and easier thanks to the outstanding improvements in usability and user experience:
Start off your BPM initiative with a new, intuitive start page, offering quick and easy access to your most important features.
Create dependencies between assets and effortlessly integrate documents and images into your models with advanced drag & drop functionality.
Use the enhanced hover modelling feature to quickly edit the type for your tasks, events, gateways, etc.
Benefit from extensions to the process execution integration and easily implement and automate your processes.
Use the new quick access feature to keep track of your most recently edited models, objects and favourites.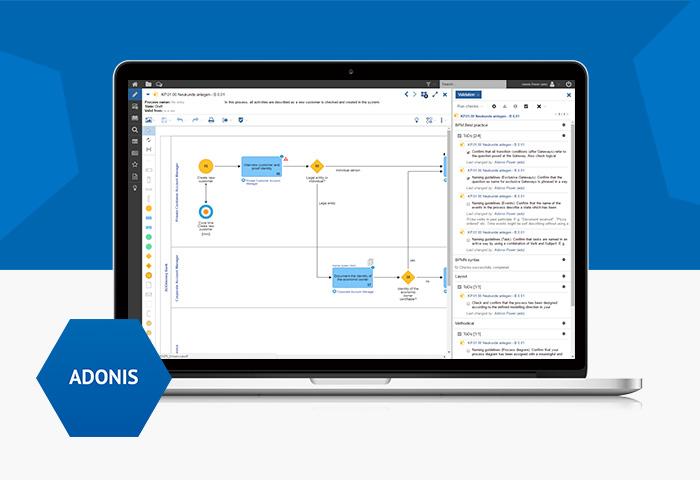 Watch the on-demand video right away!
Register for Free Product Know-How