The web-based business process management suite ADONIS NP, inspires a wide range of organisations, from small companies to international corporations, and is a benchmark for modelling, analysing, and optimizing business processes and organizations overall.
In this Product Know-How demo, we'll give you a quick overview of some of the essential features of our BPM suite, also focusing on what's new in the latest version of our software.
Featured in this demo of ADONIS NP 7.1:
The new Process Insights Dashboard, providing a synthesized overview of your business processes, its key data and the most important process management information such as roles, risks, IT, etc.
The new features and enhancements for accessibility-friendly interface, such as optimized colour contrasts, consistent and easy keyboard navigation, new UI elements, support for screen readers, and more!
The possibility of changing the modelling direction with a single click – including automatic process alignment!
The new audit log for user administration, providing a consistent overview and log of all administrative activities
Extensions of existing integration possibilities, for better communication and data exchange between ADONIS NP and third party systems.
And many more!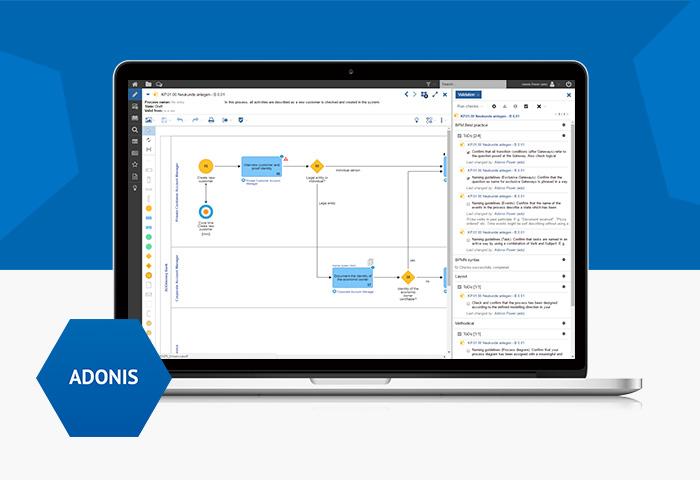 Watch the on-demand video right away!
Register for Free Product Know-How