With the ADOIT, the BOC Group provides an intuitive and comprehensive EA suite. The fully web-based, TOGAF-certified tool enables easy maintenance of your architecture repository and provides a variety of innovative graphical evaluations for detailed analysis and planning.
In this webinar, we will give you a quick overview of the most important features of our EA suite and will focus on the features of the version 7.5 our software.
See in our live demo of ADOIT 7.5 how you can:
build up and connect your EA repository in just a few steps,
create predefined views and reports using the reporting board,
create application and technology roadmaps that provide an overview on planned changes,
use user-specific user rights down to the attribute level for targeted data management.
Book your seat today!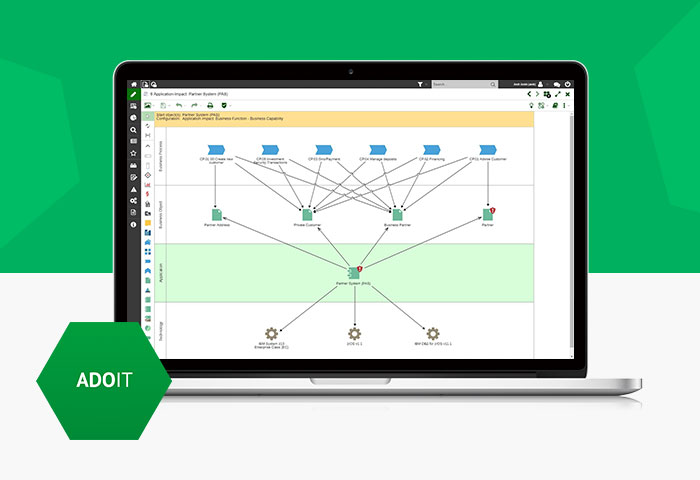 Watch the on-demand video right away!
Register for Free Product Know-How