Our TOGAF-certified EA suite ADOIT provides a variety of innovative graphical evaluations for a detailed analysis of your architecture, transformation planning and effortless communication of your EA – entirely web-based.
In this webinar, you will get to know the flagship feature of the ADOIT 8.5 EA suite – "ADOIT speaks ArchiMate": ADOIT 8.5 brings you a complete integration of the ArchiMate metamodel, enhanced by BOC Group's proven core concepts, portfolio approach and best practices. This allows you to fully design and analyse your enterprise architecture using the standard set of concepts defined in ArchiMate 3.0.1.
On top, you will learn about the benefits of our additional feature highlights provided for you, like:
the new Filter & Sort Functionality helping to adapt the EA information shown according to your preferences
the User Interface Improvements providing a quick and easy access to important functions
the Knowledge Centre, your central access point to a world full of knowledge, if you want to get up to speed with ADOIT
and many more…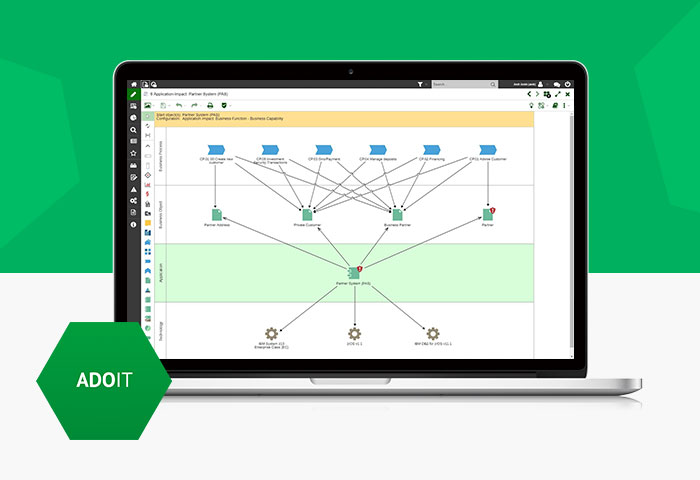 Watch the on-demand video right away!
Register for Free Product Know-How