Have you ever wondered about the risks involved with your processes and the damage potential they could have?
Do you know which controls your company has in place? Are they effectively tackling the risks? Are they performed properly?
BOC Group's GRC suite enables you to integrate business process management with your ICS, risk and compliance management.
Use your organization's documented knowledge to identify and evaluate any kind of risk.
Establish controls that are properly anchored in your business and keep good track of them.
In this Product Know-How video you will learn about what's new in the latest release of GRC 3.0. Discover how to apply the broad variety of innovative analyses and assessment options. See how to use them to easily identify relevant content and its potential, specially personalized and tailored for your roles! In addition to that, you will also have the opportunity to see the capabilities of our initiative workflow in action – from setup to approval, implementation and testing of effectiveness – designed to take your organization to the next level!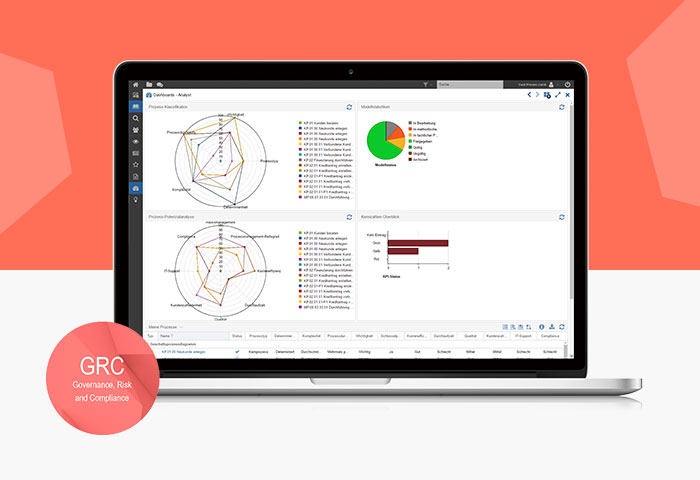 Watch the on-demand video right away!
Register for Free Product Know-How