The Enterprise Architecture
Impact Series 2020
The first Architecture Impact Series – a specialist platform for all aspects of
Enterprise Architecture – takes place from June 8th – June 23rd, 2020
From June 8th to June 23rd, 2020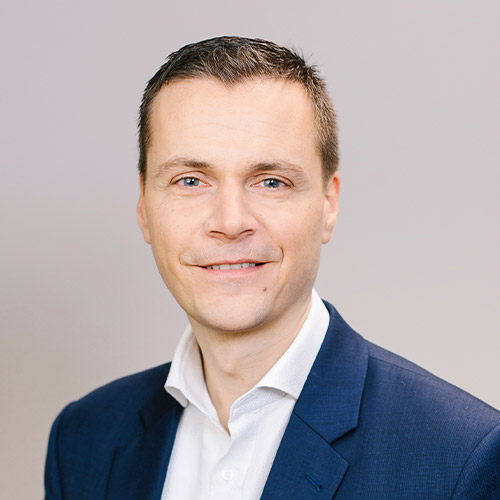 Dr. Christian Lichka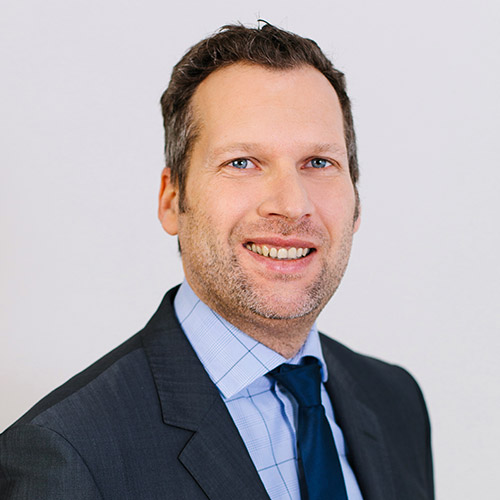 Dr. Christoph Moser
The Enterprise Architecture
Impact Series 2020
Keep your company's architecture under control. Build on professional and technical skills. Use transformation projects to further develop the company in a target-oriented manner. Leverage transparency to support decision-making. With opportunities, as well as risks and external events.
Management of an organization's Enterprise Architecture is a central component of a modern, future-oriented, and successful company. Here, the Enterprise Architect plays a critical role.
With the Enterprise Architecture Impact Series, we would like to provide a digital platform for these topics. A platform for professional lectures, best practices, discussions and exchanges – both nationally and internationally. Join in and discuss with us! We look forward to meeting you!
June 8th, 2020
Datenqualität und Standardisierung
von EAM-Modellen
Bei der dezentralen Datenpflege von EAM Modellen und Daten können grosse qualitative Unterschiede hinsichtlich Darstellung, Umfang und Vollständigkeit entstehen. Dies vor allem bei Modellen in denen eine Anwendung im Zentrum steht, die stark vernetzt ist. Trotz zentraler Vorgaben werden Standards nicht eingehalten bzw. Qualitätsvorgaben nicht erfüllt. In diesem Vortrag präsentieren die Enterprise Architekten der Emmi, Jürg Hofer und Tim Lehrig wie sie diese Problemstellung mit Hilfe von Pflegeprozessen, Quervergleichen zwischen Datenquellen und insbesondere mit einem Reifegradmodell für die Modellierung von zentralen Applikationen angehen.
Jürg Hofer, ICT Data Architect, Emmi Schweiz AG

Tim Lehrig, Enterprise Architect, Emmi Schweiz AG
June 9th, 2020
EA-Portfolios mit ArchiMate
Im EA-Kontext beschreiben Portfolios das systematische Management der Assets eines Unternehmens sowie deren Abhängigkeiten zueinander und bilden die Basis für die Darstellung eines digitalen Abbilds ("Digital Twin"). Mit ArchiMate, dem weltweiten Standard zur Beschreibung von Unternehmensarchitekturen, werden ausreichend Konzepte zum Aufbau eines solchen EA-Repositorys und der Planung von Transformationsvorhaben zur Verfügung gestellt. In diesem Vortrag wird die Notwendigkeit eines Unternehmensportfolios für die Planung und Durchführung von Architekturinitiativen diskutiert sowie erforderliche Bestandteile zum Aufbau eines Unternehmensportfolios anhand konkreter Beispiele erläutert.
Christian Höllwieser, EAM Senior Consultant, BOC Group

Pedram Asadi, Product Manager, BOC Group
June 10th, 2020
Mit OKR (Objectives & Key Results)
Prozesse & Architektur im Griff
Boris K.A. Reinhard (redminds Schweiz) leitet mit einer provokativen These zu Business Agility & Transformation ein. Er zeigt auf, wie Strategie den Weg vom Plan zur tatsächlichen Umsetzung finden kann, demonstriert am OKR-Framework. Im Dialog mit Christoph Moser (BOC Group) wird erörtert wie OKR mit Initiativen, Prozessen und Architektur zusammen passen kann und wie Architekten und andere Verantwortliche von diesem Framework profitieren können. Abschliessend gibt es einen kleinen Ausblick und die Gelegenheit, Fragen zu stellen.
Boris Reinhard, Business Agility & EA Experte, Owner redminds Switzerland
June 16th, 2020
Start with Why – Der Golden Circle als Leitbild
für die Modellierung der Unternehmensarchitektur
In einem der populärsten TED -Talks aller Zeiten präsentierte Simon Sinek den Golden Circle, der durch sein Buch "Start with Why" weltbekannt wurde. Der Golden Circle diente ursprünglich als Leitbild zur Verbesserung von Unternehmensführung, Unternehmenskultur, Produktentwicklung, Verkauf und Marketing. In dieser Präsentation wird Prof.Dr. Knut Hinkelmann zeigen, wie der Golden Circle auch als Leitbild für die die Modellierung der Unternehmensarchitektur mit Archimate dienen kann. Das WARUM entspricht der Modellierung der Motivation. Diese dokumentiert die Gründe für strategische Planung und Change-Projekte. Das externe Verhalten beschreibt das WIE – die Geneierung von Werten für das Unternehmen und Kunden. Das interne Verhalten entspricht dem WAS – Produkte, Prozesse und Software-Anwendungen, die das externe Verhalten realisieren.
Prof. Dr. Knut Hinkelmann, Fachhochschule Nordwestschweiz
June 17th, 2020
Virtueller Roundtable: ArchiMate
ArchiMate ist ein mittlerweile etablierter Standard zur Unterstützung der Dokumentation und Analyse von Unternehmensarchitekturen. Im Rahmen des Roundtables werden Erfahrungen zum Einsatz von ArchiMate in Projekten und in der Linie ausgetauscht. Wie wird ArchiMate gewinnbringend eingesetzt? Wie gehe ich mit der Komplexität der Notation um? Muss ArchiMate zwingend an Unternehmensspezifika angepasst werden? Sollten EA-Experten ihre Initiativen auf ArchiMate umstellen? Wo liegen Vor- und Nachteile des Einsatzes?
Dr. Lutz Kirchner, Partner, Scape Consulting GmbH

Marc Leutenegger, Principal Consultant, CEO, Founder, Ximiq AG

Dr. Christoph Moser, Product Manager, BOC Group
June 18th, 2020
Informationssicherheit – ein wichtiger Nutzen-Use-Case für EAM
Informationssicherheitsrisiken nehmen immer weiter zu. Ein systematisches und handhabbares Management der Informationssicherheit ist entscheidend. Die Integration mit EAM kann dafür einen großen Beitrag leisten. Die Assets aus EAM und die Auswirkungs- und Abhängigkeitsanalysen sind essentiell für das Management der Informationssicherheit. Sowohl die Schutzbedarfsfeststellung als auch die GAP-Analyse, das Risiko- und Maßnahmenmanagement setzen zielgenau an den richtigen fachlichen und technischen Strukturen an. Die Wirksamkeit und gleichzeitig die Effizienz wird erhöht. Im Vortrag werden sowohl die Herausforderungen der Informationssicherheit als auch Lösungsmöglichkeiten in einem integrierten Instrumentarium skizziert.
Inge Hanschke, Manager and book author, Lean42 GmbH
June 19th, 2020
Mise en place d'une démarche d'architecture d'entreprise dans une collectivité territoriale : Ecueils, astuces & réussites.
Bruno Deschemps chargé de mission "Méthodes & Urbanisation des Systèmes d'information chez Grand Poitiers Communauté Urbaine" nous expliquera comment il a réussi à instaurer dans son organisation une démarche d'Architecture d'Entreprise. Il partagera avec nous les écueils rencontrés et les « astuces » mises en place ou identifiées pour consolider leur référentiel.
Bruno Deschemps, Grand Poitiers
June 22nd, 2020
Leveraging the power of enterprise architecture
for seamless mergers and acquisitions at Apex Funds
Apex Funds unique EA merger challenges
A Capability approach at strategic merger management
Aligning the technology portfolio through acquisitions
Derek Black, Chief Enterprise Architect, Apex Funds
June 23rd, 2020
The 10 min challenge – Assess the digital health of your enterprise
Define the key principles of your digital transformation initiative
Align your principles to the business strategy and goals that they support
Assess your asset portfolios to measure and track digital transformation readiness
Enrique Lobo Cruz, Market Development Manager, BOC Group