The Business Process Management Suite ADONIS NP has been an integral part of the international tool landscape for business process management, analysis and optimization for many years.
The fully web-based modelling and analysis tool inspires a variety of companies, from SMEs to international corporations. In this webinar, we will give you a quick overview of the most important features of our BPM suite and specifically address the innovations in the ADONIS version 4.5 of our software.
See in our live demo of ADONIS NP 4.5 how you can:
model informative BPMN models in just a few steps
align these models quickly and easily
provide all stakeholders in your company with exactly the information they need by applying smart filters and permission control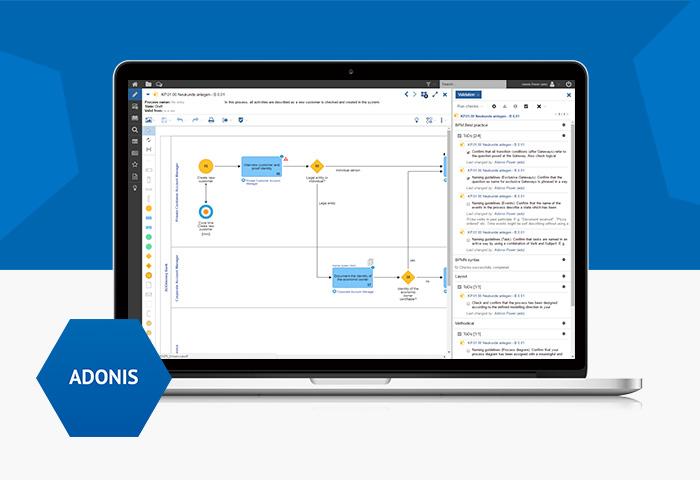 Watch the on-demand video right away!
Register for Free Product Know-How