WHITE PAPER:
Introduction of Workflow-Based Process Automation With ADONIS at the Lucerne University of Applied Sciences and Arts
Learn how the HSLU piloted their first automation project and which challenges and successes they have experienced so far. Read their testimonial now!
Key Takeaways
HSLU results from the process automation initiative

Automation approach followed by HSLU

Goals defined for process automation

HSLU's biggest challenges with the automation initiative

Further sources and information for successful process automation projects
Details
Share this white paper
White paper Abstract
From simple to complex processes, they differ in their automation potential. But how can this be identified and what are the concrete advantages of process automation? In this success story, you will learn about the use cases through which the Lucerne University of Applied Sciences and Arts (HSLU) decided to push their process automation initiative and the results that were achieved.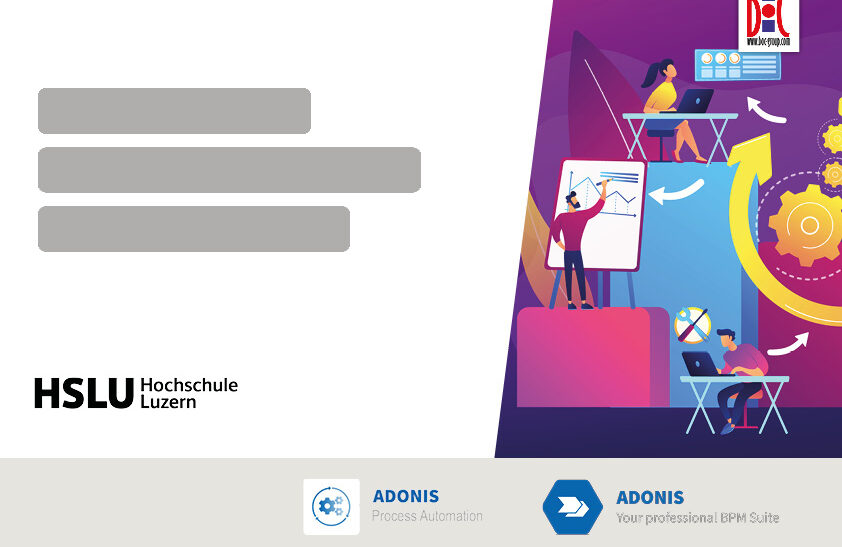 Do you already have a free BOC account? You can access all white papers, webinars & more with it! If not, register now - it's easy, free and takes less than 2 minutes.