WHITE PAPER:
How to ensure compliance with
your processes in 6 steps
A simple procedure model for the introduction of
an internal control system (ICS)
Key Takeaways
What is an Internal Control System (ICS)?

Why is an internal control system much more than just a legal requirement?

How do you manage to implement an ICS in just 6 steps?
Details
Share this white paper
White paper abstract
Due to the abundance of processes, companies face the challenge of maintaining an overview of proper process execution. However, compliance with the correct execution of business processes is essential for companies, as even minimal deviations can represent risks and have an impact on the company. If an internal control system is well integrated into an organisation, it helps as a control and monitoring system to ensure an intact execution. An internal control system is therefore much more than a regulation prescribed by law.
Our white paper gives you an introduction to the internal control system and shows how best to proceed in 6 tested steps.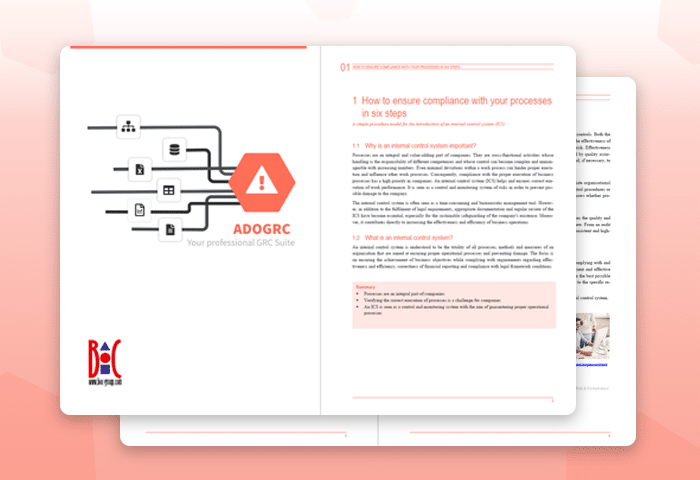 Do you already have a free BOC account? You can access all white papers, webinars & more with it! If not, register now - it's easy, free and takes less than 2 minutes.